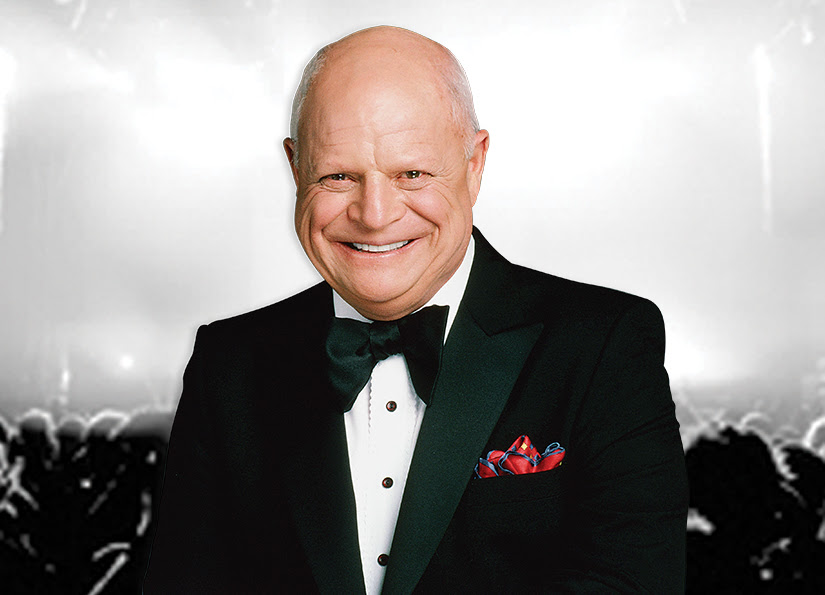 The Groovisphere is saddened to hear about the passing of the Iconic Comedian, Don Rickles. Although he wasn't the first, he was best known as an "Insult Comedian". That brand of comedy is pretty self-explanatory.
Although his intent was becoming a serious actor, having studied at the Academy Of Dramatic Arts, he got occasional work, getting bit parts on Television.
Finding dramatic acting roles scarce, he turned to Comedy, trying his hand at Stand-Up. Rickles was gifted with a quick wit and used it to his advantage. When heckled by  someone in the audience, he would respond by insulting the hecker to the audiences approval and delight. Audiences liked his improvised insults over his scripted material.
Rickles rose to prominence playing Nightclubs in New York, Florida, specfically Miami, and Los Angeles. Although many believe his association with Frank Sinatra was key to his success, an event in Los Angles also catapulted him to prominence.
Rickles was a last minute replacement for Comic Lenny Bruce at the Slate Brothers club. Bruce was booked at the club for two shows and the venue was sold-out. All the movers and shakers were there. For the 8PM show, the audience noise in the club  was so loud Bruce could not hear himself and became enraged. He was so angered that he cursed at the audience and was promptly fired after his set.
Bruce was slated to do the 10PM show. Looking for a replacement, a call was placed to another club, Zardi's where Rickles was just recently booked and substituted for Bruce. Rickles slayed the audience with a great performance, filled with insults and zingers and became the "Toast of The Town", and a legend was born.
He went on to do Films, Televison, and Televison Talk-Shows, namely The Tonight Show, hosted by Johnny Carson and also appeared on the Dean Martin Celebrity Roasts from the 60's through the 80's.
He was known as "Mr. Warmth and the Merchant Of Venom". Even though he had those nicknames, he was never mean or mean spirited to his audiences.
He was a fixture in Las Vegas, playing in the lounges of various Casinos for decades and would record Comedy Albums that were also successful.
He would continue to appear in Films, Television and write his Memoir in 2007.
He passed away from Kidney failure on April 6, 2017
Thanks for the laughs and the memories. Rest In Peace.