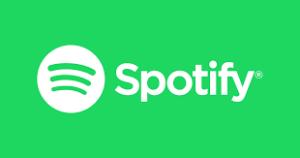 Spotify, the Swedish music streaming company has shaken up the Digital/Internet world in it's acquisition of the Podcast, The Joe Rogan Experience in a deal reported to be  over 100 million dollars.
Spotify over the years has been very strategic in acquiring other properties such as  content creators such as Gimlet media, Parcast, and Bill Simmons's The Ringer Blog and home of his Podcast, the BS Report.
They also acquired a Podcast creation platform, Anchor.
The strategy seems to be simple and apparent. Create synergies with these platforms to add profitability for the company.
Spotify makes money by streaming music to it's customers either by subscription or ads on its site for those who listen to the site for free.
Spotify does pay music licensees to the record companies for the rights to stream the music.
Contrary to many who have limited knowledge on this subject, this is not new at all.
In the old days before music downloads, file sharing, and streaming, record companies would sign a high prestige artist back in the day, like Paul McCartney, David Bowie, or the Rolling Stones for huge sums of money.
The above mentioned  Artists/Group owned their master recordings and would license them to the new record company for a defined period of time, usually 5 to 10 years. After the agreement ended, the masters would return to the artist after both made profit.
This also happened with Howard Stern and his move from terrestrial radio to Sirius/XM Satellite radio, a subscription radio service. Howard grew tired of the hassles of terrestrial radio, it's politics and dealing with the FCC. He had proven his worth by providing ratings to his radio stations where he worked, converting ratings into add revenue.
The result of the signing of Stern to Satellite Radio? Subscriptions to the service increased, making more money for the company and Stern.
The acquisition of these properties now exclusive to Spotify are a dream target for a successful ad campaign, increasing revenue.
The Joe Rogan deal is a exclusive license deal with Spotify, where his audio and video content are exclusive for a set period and the rights revert back to Rogan. And Rogan still has control over his content.
Rogan, like the other content creators mentioned, has a huge audience that consumes his content through audio and video. His shows were distributed through the major Podcast listening platforms, his website, and the video sharing site, YouTube.
Spotify is betting that that his audience will follow him to the platform and continue to be profitable for both parties.
With Spotify making the investment, they are looking for a medium to long term return through the lenghth the agreement.
We'll see as many are watching and waiting over the outcome of this endeavor and how it affects the medium of Podcasting and Video sharing sites like YouTube and Vimeo.